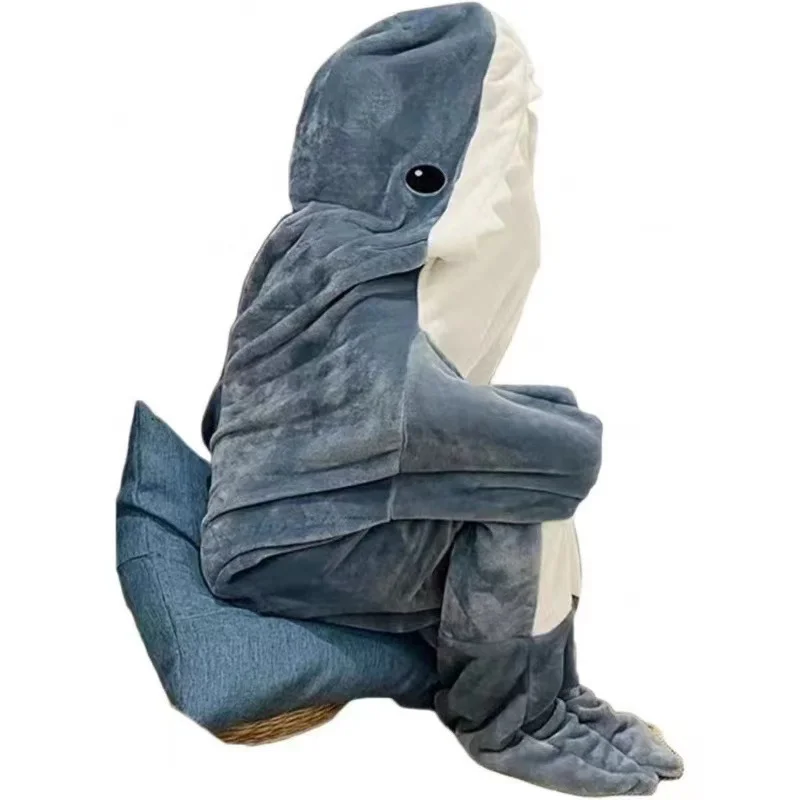 ${data.index + 1}/9
Product Name: Shark Blanket Hoodie
Material: Polyester, Flannel Fleece
Color: Blue
Special Feature: Durable,Lightweight,soft
Style: Modern

Size: M 170cm - 69 inches long, suitable height 150-155cm/59-61 inches
L 190cm - 75 inches long, suitable height 160-168cm/63-66 inches
XL 210cm - 83 inches long, suitable height 168-183cm/66-72 inches
Realistic Fish Design: Compared to ordinary tail blankets, this wearable shark blanket. You can put your head and arms inside so that your whole body can feel the warmth of the blanket, Compared to ordinary wearable blankets, shark blankets can wrap around legs and feet. The unique shark shape, realistic prints, and classic colors will help you into your character every time you wear them.
High Quality Material: Our shark blanket is made of the softest flannel fleece fabric. Super soft, comfortable and lightweight, warm and durable. can it be used as a sleeping bag, but it can also be used as a jumpsuit. Shark costumes can be reclined on the sofa or snuggled up on the bed.
Multipurpose: Animals blankets can be used for movie nights, party nights, overnight stays, camping, and more. It can also be used for performances, small-scale role-playing, bizarre costumes, makeup, role-playing costumes, fish clothing, casual wear, and adult jumpsuits.