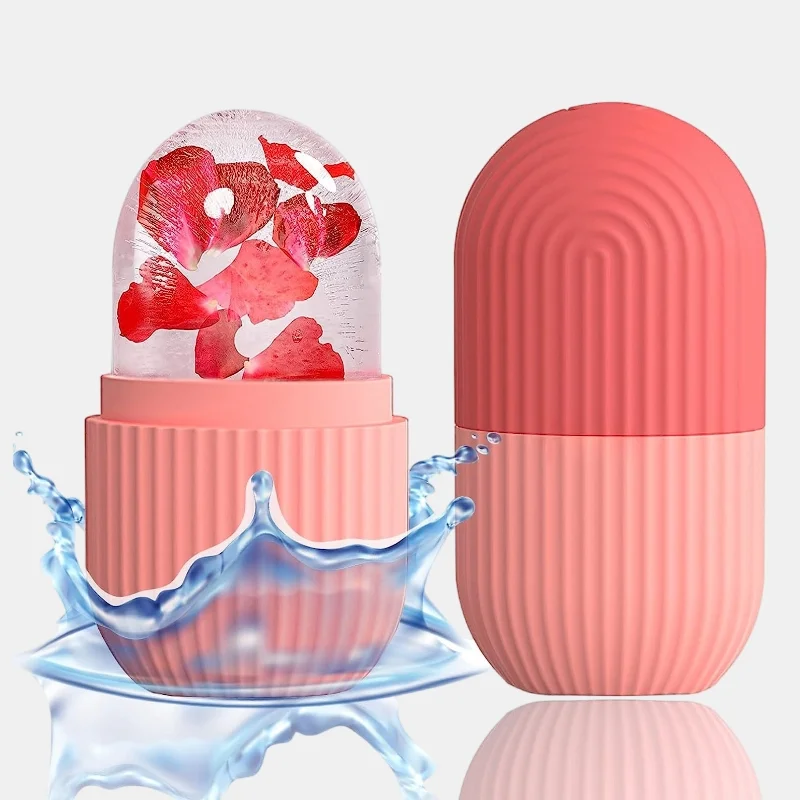 ${data.index + 1}/38
Material: Silicone
Item Weight: 0.2 Grams
About this item
💎 IMPROVE SKIN: face ice roller can eliminate relief under eye puffiness, brighten complexion, tighten and shrink pores, stimulate blood circulation, and reduce inflammation.It has multiple functions such as beauty, cleansing, and blood circulation.

🙌🏼 EASY TO USE: Fill the ice roller massager mold with water. Freeze in refrigerator for more than 4 hours,when using it apply the ice to your skin in 30 second intervals in circular motions. For optimal results, It is recommended to use 1 or 2 times a day

❄️ HIGH-QUALITY: This ice roller for face is made of high-quality silicone material, which is repeatable and durable.

✅ SAVE MONEY AND VERSATILE: Refillable for a fresh and clean cube each use. Freeze alternate cube recipes,such as lemonade for whitening, green tea for inflammation, cucumber water for reducing swelling, Mint leaves refreshing and coconut for improving skin Milk.

💖THE PERFECT GIFT: Ideal for your own personal skin gym. Glide ice all over your face, to contour, sculpt and lift skin,Treat yourself or a loved one to a gift that keeps on giving,and ideal gift for Mother's Day, birthdays, anniversaries, and holidays.