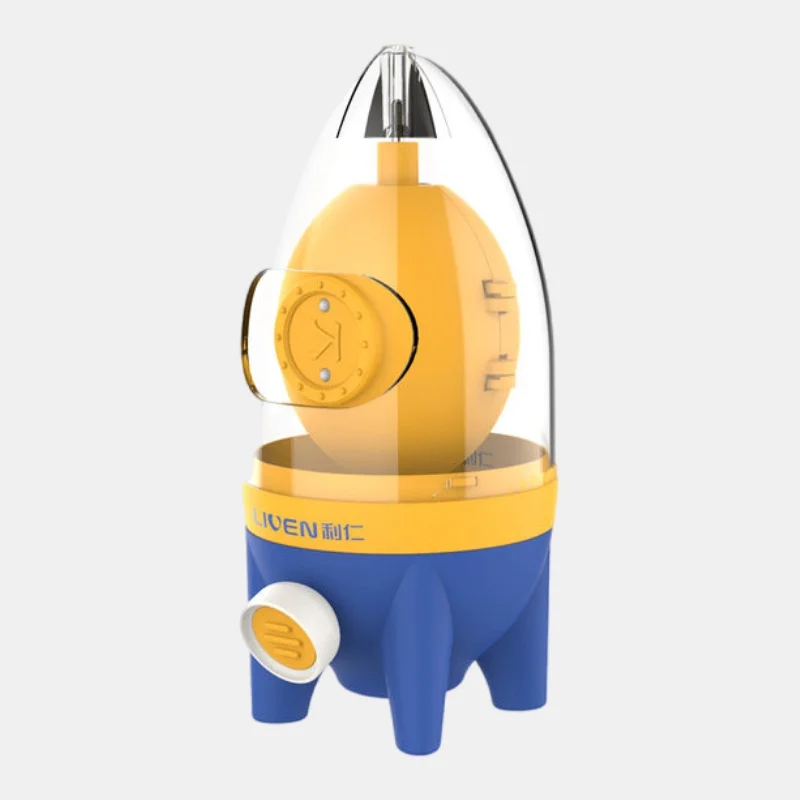 ${data.index + 1}/8
Color: Yellow
Style: Classic
Is Dishwasher Safe: Yes
Head Material: Silicone
Product Dimensions: 6.69"L x 2.76"W
Item Weight: 7.3 ounces
---
About this item
【Making the Perfect Eggs】-- Children are picky eaters and don't like to eat egg whites/egg yolks? Use this fun kitchen tool to evenly shake the egg white and egg yolk in the eggshell. After the egg is cooked, it will become a golden egg with a mixture of yolk and egg white. The operation is simple and it is easier to absorb nutrients.

【Premium Material】-- Our egg yolk mixer is made of thick food grade PC material, good abrasion resistance and high hardness, built-in soft food grade silicone pad, which can provide 360° stable protection for eggs, it is safe and won't damage eggs with long service life.

【Simple Operation】-- Put the fresh and undamaged eggs in the silicone shell cover. Close the lid after fixing, No need to plug in,simply put pull the rope to spin the egg inside. The yolk and egg whites are mixed in just 10 seconds. Warm Tips: You must pull the rope quickly so that the rope can be retracted fast!

【Essential Kitchen Gifts】-- The golden egg maker is suitable for median size egg,perfect for mixing yolk and white together,for cooking delicious eggs for your children,help them fall in love with egg yolks. Our home gadgets make the perfect gift for those who are short on time, but big on cooking. The in shell egg scrambler is great for mums, cooks, professional chefs - basically anyone who loves a good egg recipe!

【Golden Egg Maker Manual Puller】-- You'll get a rocket-shaped manual egg shaker with a drawstring that measures 6.69 × 2.76 × 2.76inch / 17 × 7 × 7cm. The soft silicone pad inside protects all the different egg sizes and you'll get a perfectly mixed large golden egg every time. No more cracking open the eggs to mix the yolks and whites. Cook delicious eggs for your kids.